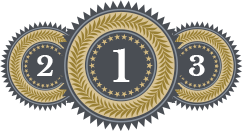 The Kim Firm is a full service law firm conveniently located in Alpharetta, Georgia to serve the greater Atlanta metropolitan area. The Firm was originally founded in 2003, with a primary focus on business and real property law.
The Kim Firm offers a wide variety of transactional and litigation legal services equipped to handle your stringent legal requirements. The Firm's core services include:
Advising and counseling businesses and individuals in all facets of operations
This includes serving as corporate counsel; corporate organizational review and entity creation; mergers and acquisitions; contract review and preparation; and business related criminal and civil litigation.
Real estate practice focused on residential and commercial real estate transactions and related litigation matters
This practice includes the representation of developers and builders in all stages of acquisition, development and construction of residential subdivisions and commercial tracts; representation of financial institutions and individuals in structuring and closing loan transactions; representation of purchasers and sellers in the acquisition and disposition of real property, including foreclosure, short sale and real estate owned (REO) transactions; representation of landlords and tenants in preparation of leases; representation of developers and associations in connection with homeowner and condominium associations; Real Estate and Settlement Procedures Act (RESPA) review and compliance including representation of lenders and entities in establishing mortgage fraud prevention procedures; and review and issuance of title commitments, title opinion letters, and title insurance policies.
We will fight to protect
your legal rights under the law.
The Kim Firm's client base represents all sectors of the economy including:
Construction & Development

Finance & Technology

Retail, Hospitality, and Restaurant

Sports & Entertainment

Family Law

Probate Representation

Civil Representation

Firearms & Defense Industry
Regardless of the legal issue, The Kim Firm embodies its founder, Jin H. Kim's ideals as represented by the Firm's motto, "Committed to Excellence."
Please contact The Kim Firm today if you have any questions regarding your legal matters.
OUR PRACTICE AREAS
Criminal Defense
We offer personal legal counsel that is focused on identifying the best course of action that would most benefit our clients. Every case is unique, and deserves to be reviewed by our legal team.

Trust & Estates
We prepare last wills and testaments, trusts, living wills, durable powers of attorney for health, general powers of attorney and other related documents.

Family Law
The Kim Firm, LLC will represent individuals in handling adoptions, child custody, visitation matters, and contested and uncontested divorce.

Corporate Law
 We represent a wide range of corporate entities in a diverse grouping of industries and experience.

Civil Litigation
We provide a wide range of civil litigation services to our clients in motorcycle accidents, automobile accidents, truck, etc. accidents, personal injury and wrongful death, and more.

Real Estate Law
We provide a wide range of non-litigation and transactional related real estate services for our clients.

Divorce
No two divorces are alike. Every case will have its own set of circumstances and legal issues that must be resolved. In an ideal situation, a divorce settlement is able to be reached without the need to go to court.

NFA Gun Trusts
We prepare Georgia NFA Gun Trusts and the formation of Georgia based corporate entities for ownership of firearms and firearm accessories that are governed by the National Firearm Act

Jin H. Kim graduated from the Georgia Institute of Technology with a Bachelors of Science in International Affairs with a Certificate in Marketing. His extracurricular activities included being a Varsity Cheerleader and serving as the envoy for General Jae Chang Kim (ret.), a four star general from the Republic of Korea.
After pursuing a career in the computer industry with Coca-Cola Enterprises, Inc. and Sun Data, Inc., Mr. Kim attended the University of Georgia School of Law where he was the Vice President of the Student Bar Association and President of the Asian American Student Bar Association.
Upon graduating from the University of Georgia School of Law, Mr. Kim pursued his entrepreneurial instincts and became a principal of a top producing European motorcycle franchise and the principal of an import/export company.
Mr. Kim's legal experience includes serving as the in-house marketing counsel for a software company, working in staff and attorney level positions at the prestigious firms of Alston & Bird, LLP and Powell Goldstein LLP, and as the General Counsel for the Atlanta Xplosion an IWFL team.
Mr. Kim founded The Kim Firm, LLC in 2003 to merge his legal and entrepreneurial skills. His background and experience offers him a unique understanding of his clients and the issues they face.
As an avid shooter and sports, Mr. Kim is an NRA certified instructor and specializes in home/self-defense instruction in his spare time. His training classes an
– 2003

, Opening

From Dream to Reality — Jin. H. Kim, Esq. opens the door to The Kim Firm, LLC, A Real Estate Law Firm in 2003. Proudly providing real estate legal services to the commercial real estate, construction, and home mortgage industries, The Kim Firm humbly served their clients in the great state of Georgia as fledgling law firm.
– 2006

, New headquarters

Over the next three years, The Kim Firm experienced conservative growth requiring larger offices to accommodate new attorneys and staff. Moving down the road to the present location, The Kim Firm found their home .

Possessing the entrepreneurial spirit, Mr. Kim began offering expanded corporate and small business legal services to assist new and existing business owners achieve their business goals and solve their legal problems. During this time The Kim Firm, LLC modified their logo read Attorneys & Counselors At Law to accurately reflect the expanding list of diverse legal services.
– 2019

, Focusing on the future!

The Kim Firm, LLC continues to be the legal resource for many individuals, businesses and corporation though out Georgia. The Kim Firm endeavors to assist our clientele while striving to achieve our motto, "Committed to Excellence."
[rev_slider alias="Partners-Logos"] [/rev_slider]
"Committed to Excellence."
-Jin H. Kim, ESQ., Founder